Dear Friends and Family in Christ Jesus,
Greetings from the Popchenko Family!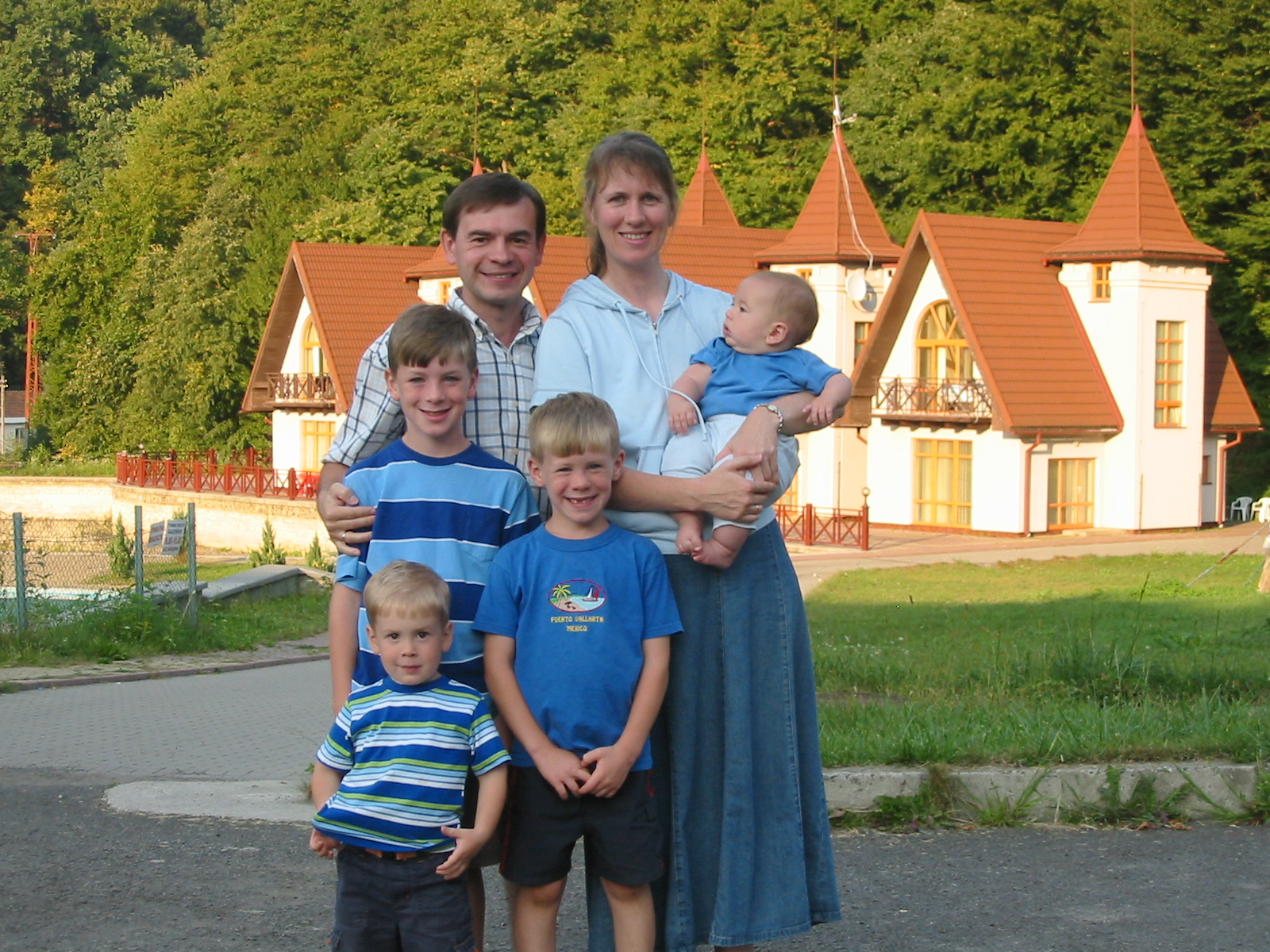 The past two months I have been working hard on the second and final drafts of Mark to make it ready for publishing. The main purpose of this publication is to receive feedback from a wider audience. My assistants and I spent dozens of hours discussing their criticisms and suggestions. Then, I spent even more time analyzing all of their input and introducing corrections to the text. Not infrequently, as I was doing that, I would come up with different translation decisions than those which were suggested by my assistants and I would consult again with them. So, editing a translation is a multiple stage process. At the same time, I was working with a Christian print designer on our page layout. Our goal is to make a layout peculiar to this translation which would also be very readable as far as fonts, their size, etc. In order to ensure this, my designer and I developed a few different layouts using different fonts and conducted a small poll. Based on the results, we chose a working draft and are improving it. We will be including cross references and section headings in this edition of Mark. In between working on Mark with my consultants, while waiting on their analysis, I continued translating the gospel of Luke and by God's grace the first draft of 12 chapters of Luke is ready.
As usual, we faced opposition from the devil but this time it came from an unexpected source. The designer started working on the layout two months later than was asked, he worked sluggishly and then, right in the middle of the project, he refused to work at all. All this time he had been reassuring me that he was very interested in developing a great layout. After he quit, I arranged to have another Christian designer do it, but since he was using a different design program (more dated) it soon became evident that it had some significant limitations. So, I had to part with him also. My Christian friend suggested another designer. Hopefully, this one will be able to start working on the layout very soon and we will have no problems with him. We hope to have the gospel of Mark ready for printing in about two weeks. Please pray for that to happen.
This past June, the Russian Bible Society released the first complete dynamic equivalency Russian Bible based on the critical text (the translation theory and the Greek source text behind translations like the NIV, GNB, NLT). It caused a very hot discussion on Russian-speaking Internet. I was encouraged to see many people exposing the errors of this new translation both textual and translational. It is obvious that awareness of the issue of corrupt Bible versions is rapidly growing in post-Soviet territory. As a direct result of this discussion, I recently received two interesting communications via email. One of them was from a student of the Christian university where I taught back in April. Publication of the new Russian Bible revived his interest in textual issues which we discussed back then and he wrote me asking for literature defending the Textus Receptus. Apparently he is planning to write his thesis on the subject and I am happy to help him any way I can. The other email was from a man who came across my website in search of a current Ukrainian Bible translation based on the Textus Receptus. After some study he came to the conclusion that the Bible should be translated literally not dynamically and from the Received text not a critical text. Also, he discovered that there is no modern Ukrainian Bible that meets those requirements and he was excited to find out about my work. It is such a privileged to work on providing the pure Word of God for my own people.
About a year ago, I mentioned in our prayer letter that my old stomach problem, reflux, has returned. Since that time, I have had two treatments for it but they were not successful. I did have some relief but my main symptom (constant nausea) did not completely go away. So, when we planned our family vacation this year, we chose a place in the Carpathian Mountains where they treat different stomach problems with mineral water from local springs (bottled mineral water is filtered in the process and is not the same). After drinking the water for just one day, my nausea almost completely went away. We were able to take some of it home and I still have another 10 days to drink it. Now the question is whether the result will stay with me after I stop drinking this mineral water. Please pray for my healing from this problem.
While on vacation, we were able to distribute some gospels of John and tracts among the many vacationers. One particularly good opportunity was to place the literature on the windowsill of the pump-room where all the people came to drink mineral water. There they would find the living water which springs up into everlasting life.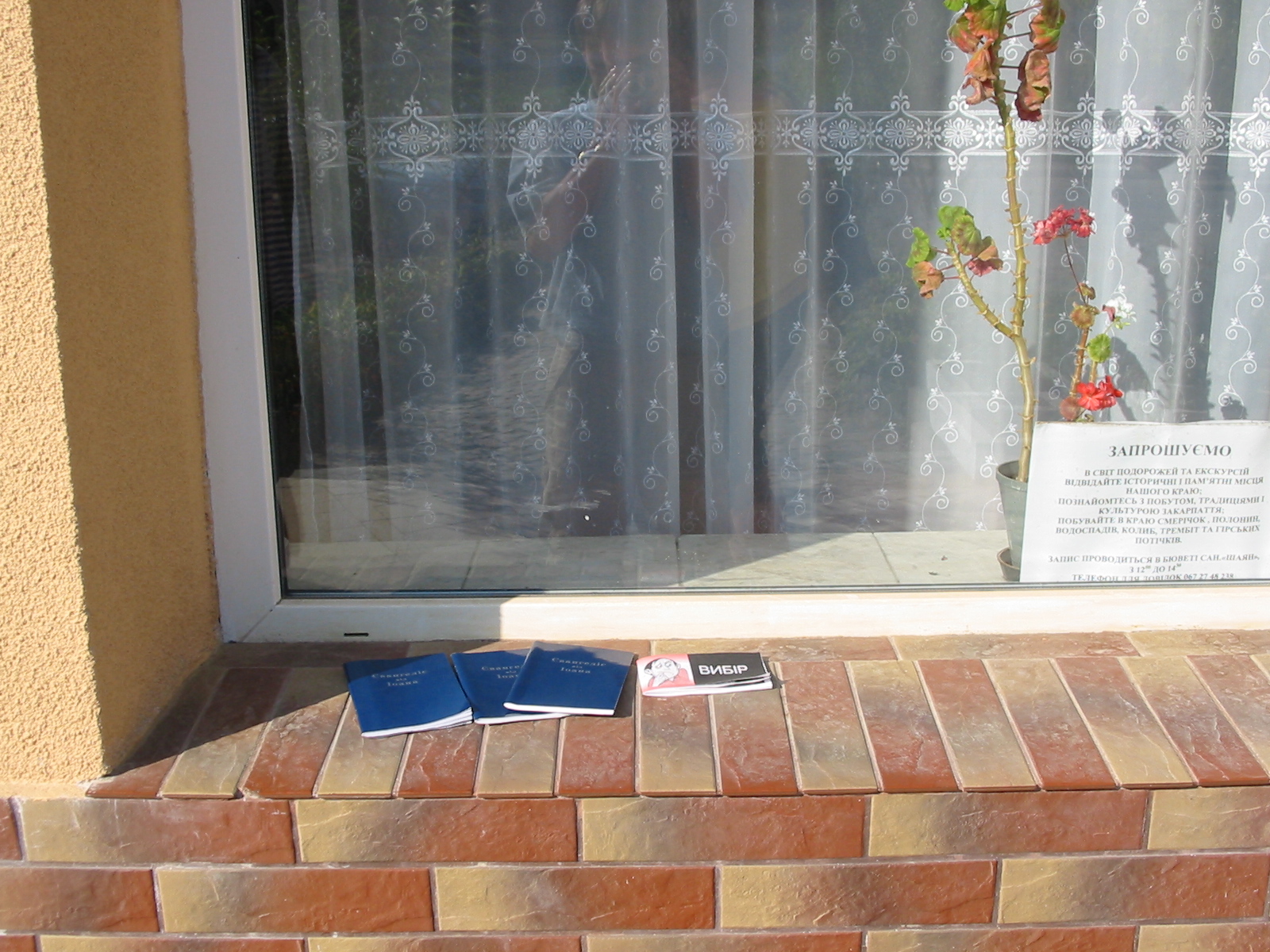 'Living water' at the mineral water pump-room
Another effective way of witnessing was our magnetic scripture signs that we had on our van. In our back mirror we saw many, many people stop and read "For all have sinned, and come short of the glory of God" and "Christ Jesus came into the world to save sinners". On one occasion, a gas station attendant came up and said, "I see that you have interesting signs there". This led to a 30-minute conversation about spiritual things. Please pray that he would repent and be saved. In the village we stayed at, we found a small Baptist church which had no pastor. Upon learning that I am a preacher, they invited me to speak and I had an opportunity to preach in both the Sunday morning and evening services.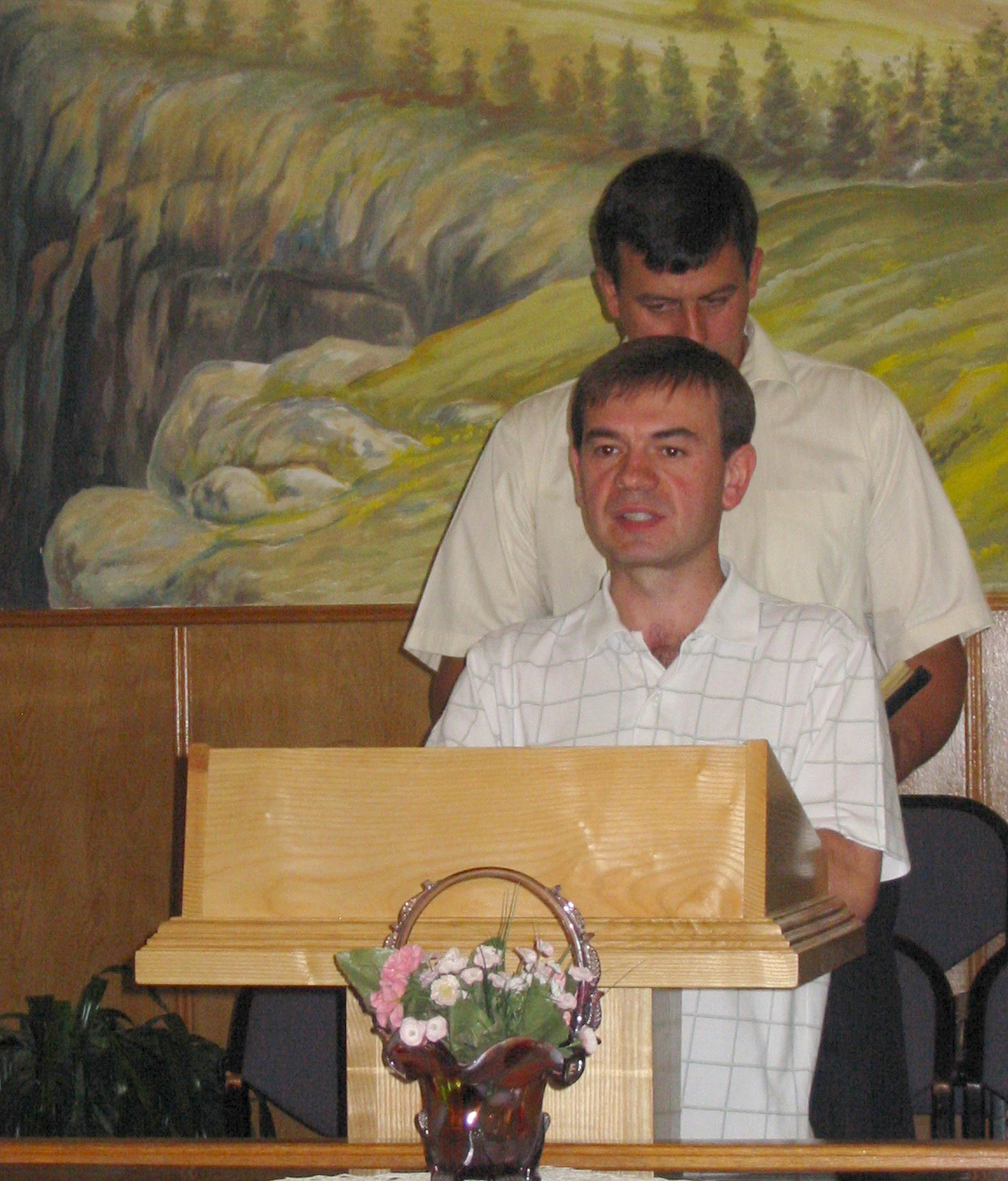 Filling the pulpit while on vacation
Mama's Corner (by Wendy)
While on vacation in the Carpathian Mountains of western Ukraine, we celebrated Andriy's 3rd birthday with a 6-seater bicycle ride. Although his feet couldn't reach the pedals, he enjoyed sitting between his brothers in the back seat. Sashko and Yurko got creative and began to build him a sandbox in our yard for his birthday. As with all of our boys, we ask that you join us in prayer for his relationship with God. Our supreme desire for Andriy is that he would become a child of our Heavenly Father and then dedicate his entire life to His service.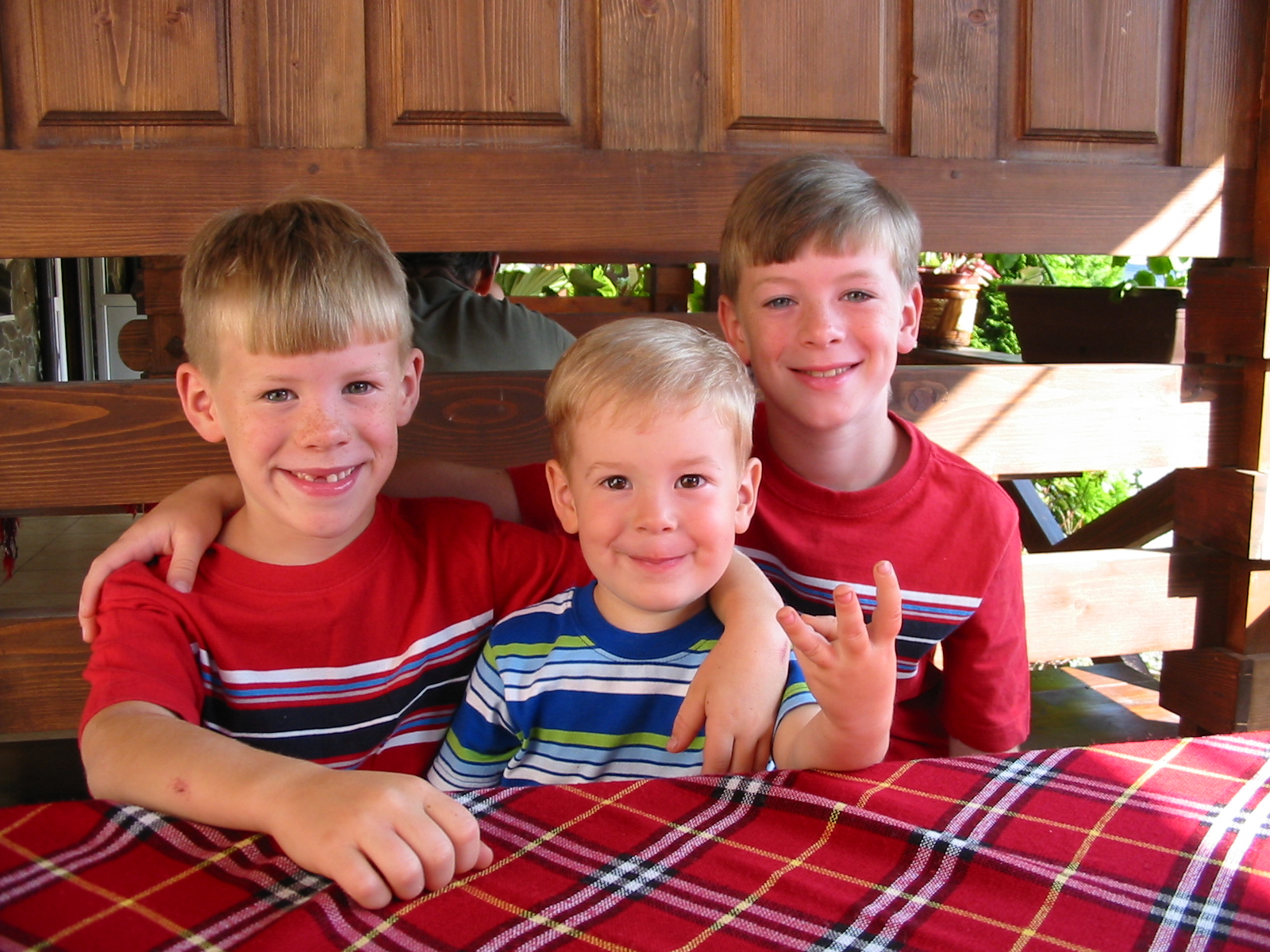 Three years old!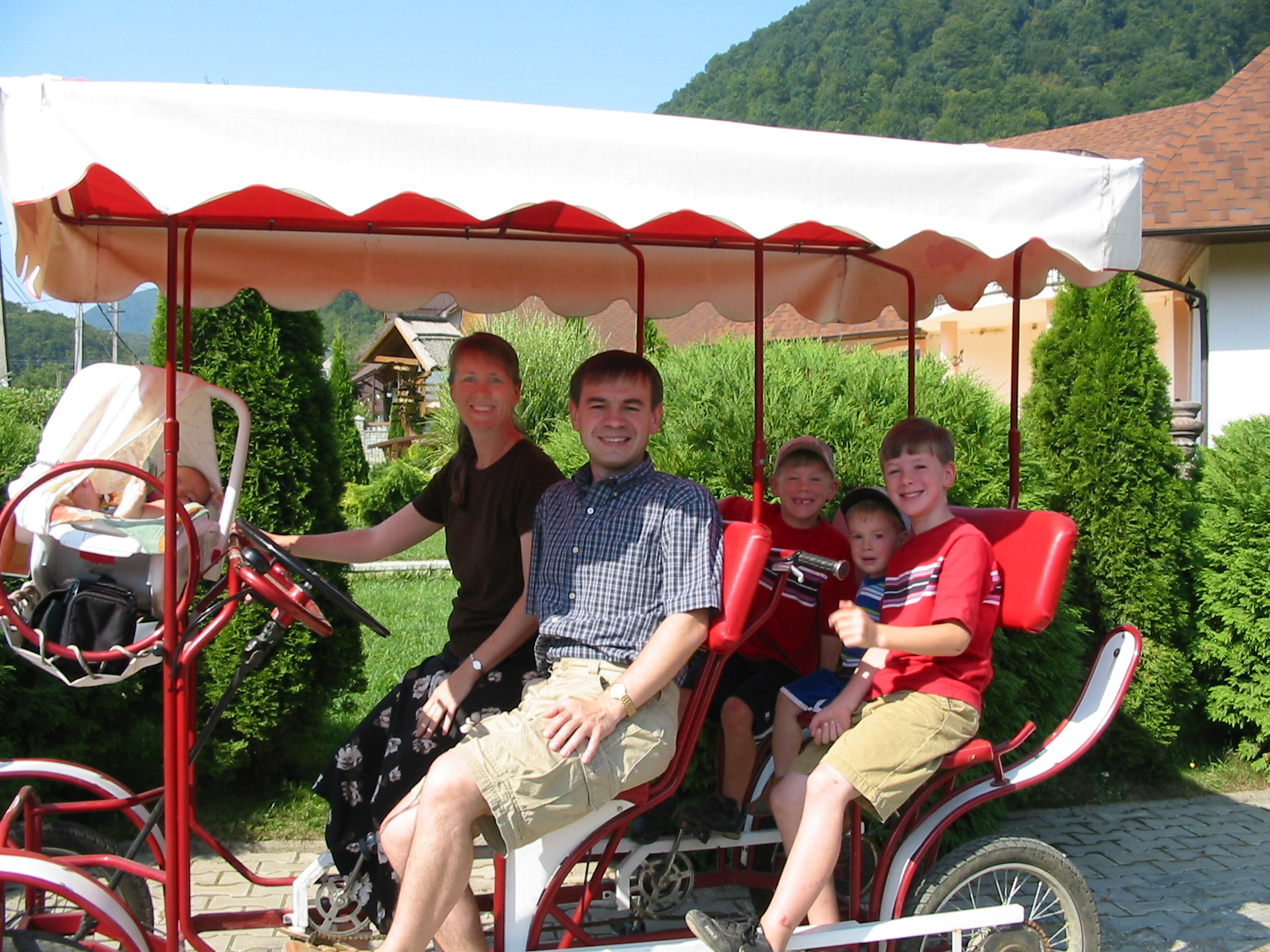 Birthday bike ride (note Matviy in the front)
Sashko and Yurko loved it in the mountains. Besides getting lessons from Daddy and Mama in badminton, ping-pong and frisbee, we took plenty of long walks in the woods (one of which took us all the way to the Romanian border!). I think the chief attraction there was the vast selection of sticks available to fit their vivid imaginations. Weed-eaters were the object of interest and so we watched (doubled-up with laughter) as the boys started the "motors" and went to work hacking down every green thing in sight. Matviy reached a number of milestones this summer with the arrival of his first tooth, receiving his first haircut (no, I didn't cry), and taking his first long trip (8 hours with a baby in a car is a LONG time… but I must say that he did better than we had anticipated).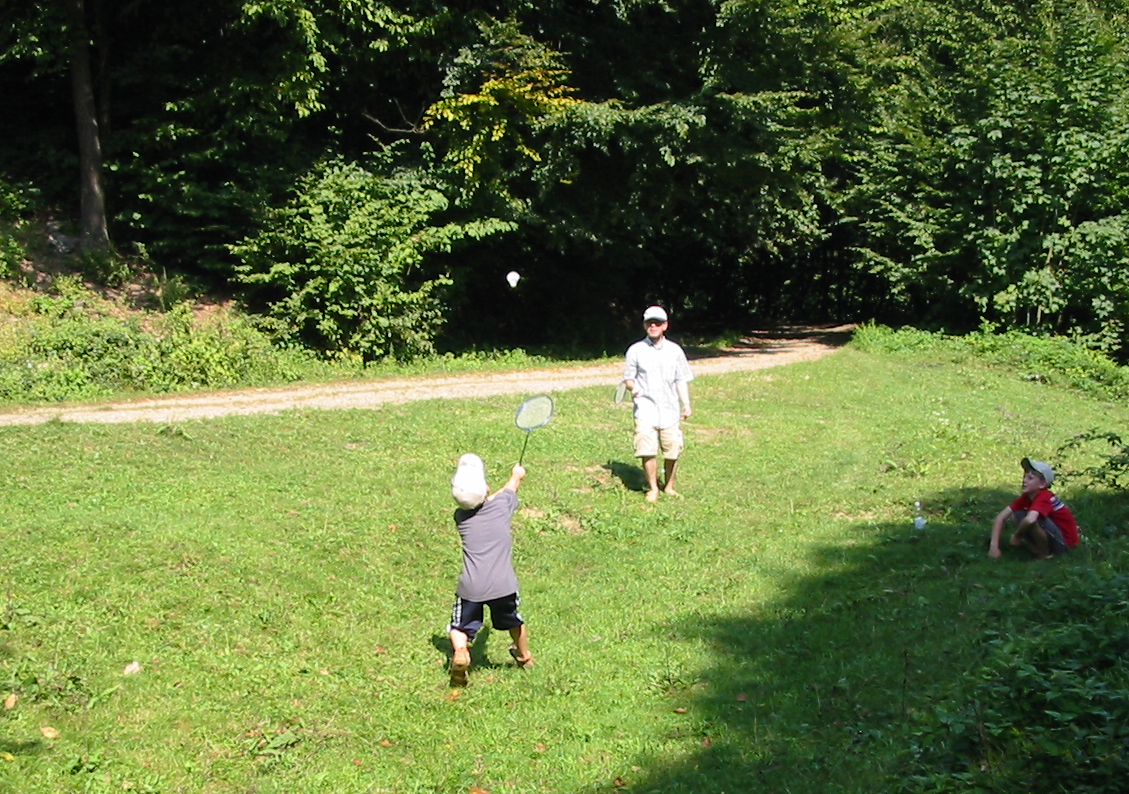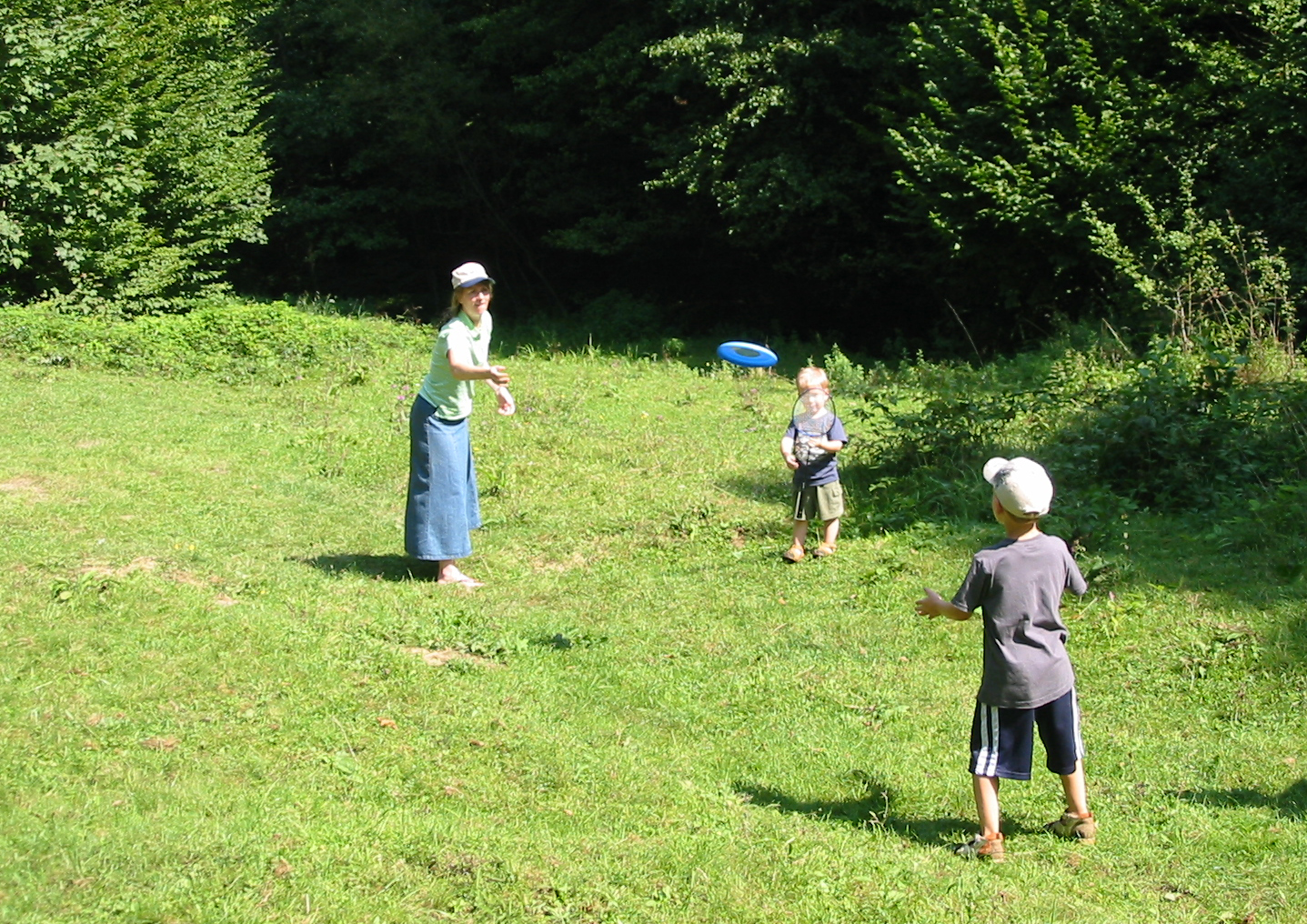 I squeezed a birthday in between all the summer doings. Yura and the boys planned a special day for me and I was reminded once again of how blessed I am. God has given me all that I ever wanted in a family and much, much more. Now all I desire is to show my thanks by helping my husband and training my sons so that they can serve God to the fullest.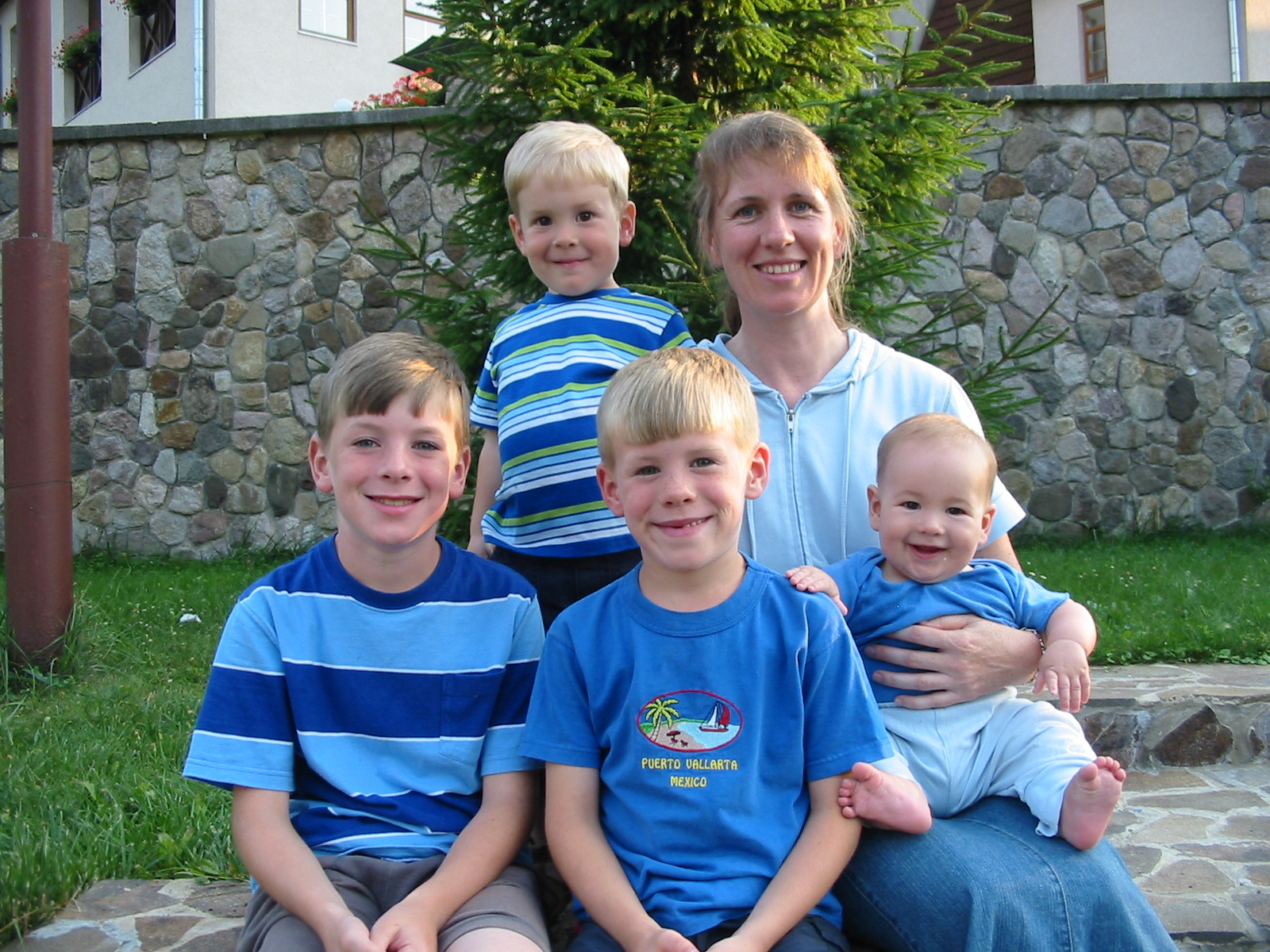 Surrounded by my treasures
Thank you for all the birthday cards and kinds wishes that we received this summer. We appreciate you remembering us in this way. In the future, to expedite delivery and cut down on postage, please note our correspondence address.
Prayer requests and praises:
1. Praise the Lord for a restful family vacation.
2. Pray for the soon printing of the gospel of Mark.
3. Please keep praying for Yura's health issues, especially for the reflux and his back pain.
4. Pray for Sashko and Yurko (and Mama!) as we start a new school year.
Thank you for your continued prayers and financial support that help to make this ministry possible.
Your Fellow-servants for Jesus' sake,
Yura, Wendy, Sashko, Yurko, Andriy, and Matviy Popchenko